RELEASE: MR027: The Remixes vol.4 - Vojeet - Fanatische Menschen
Released by: MockRadar
Release/catalogue number: MR027
Release date: April 14, 2016
Artwork: Vojeet
Genre: breakcore, breaks, drum & bass, electronic, experimental noise, darkstep, freeform, hardcore noise
MockRadar
Presents another mixed and mangled interpretation of one of our most inspiring and prolific artist' Titular tracks.
MR027: The Remixes vol.4 - Vojeet - Fanatische Menschen
set's the listener right into the pilot seat for a tour de force of electronic mayhem from our labels eclectic bullpin of talented artist's. Another real gem for followers of the Esoteric Underground.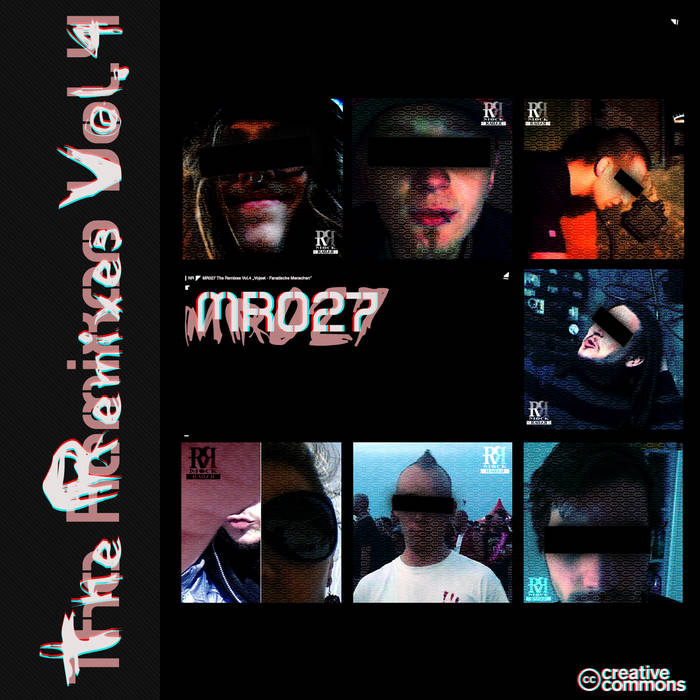 1.Vojeet-Fanatische Menschen (SNM Remix) 03:35
2.Vojeet-Fanatische Menschen (Blissphemy Remix) 03:33
3.Vojeet-Fanatische Menschen (SNM and BrokenNVEP Remix) 07:33
4.Vojeet-Fanatische Menschen (Jealousy Fanatische Revolverhelden Remix) 04:45
5.Vojeet-Fanatische Menschen (Snitch Array Remix) 03:16
6.Vojeet-Fanatische Menschen (Verdroid Remix) 04:47
7.Vojeet vs Chief Surgeon Kowalczyk-Fanatische Menschen (Don't Pigeonhole Me Remix) 05:12
8.Vojeet-Fanatische Menschen (Just A Bit Reggaeton Edit) 06:47
9.Vojeet-Fanatische Menschen 05:15
Get your copy here:
http://mockradar.bandcamp.com/album/the-remixes-vol-4-vojeet-fanatische-menschen
https://soundcloud.com/mockradar/mr027-the-remixes-vol4-vojeet-fanatische-menschen